Microsoft Edge
Microsoft Edge is the new web browser from Microsoft.
It lets you write on webpages with Web Note, read without distractions, and do more online.


Manage your favorites in one place. Use the Hub for quick and easy access to all of your favorite sites, reading list, what's in your history, recent downloads and more.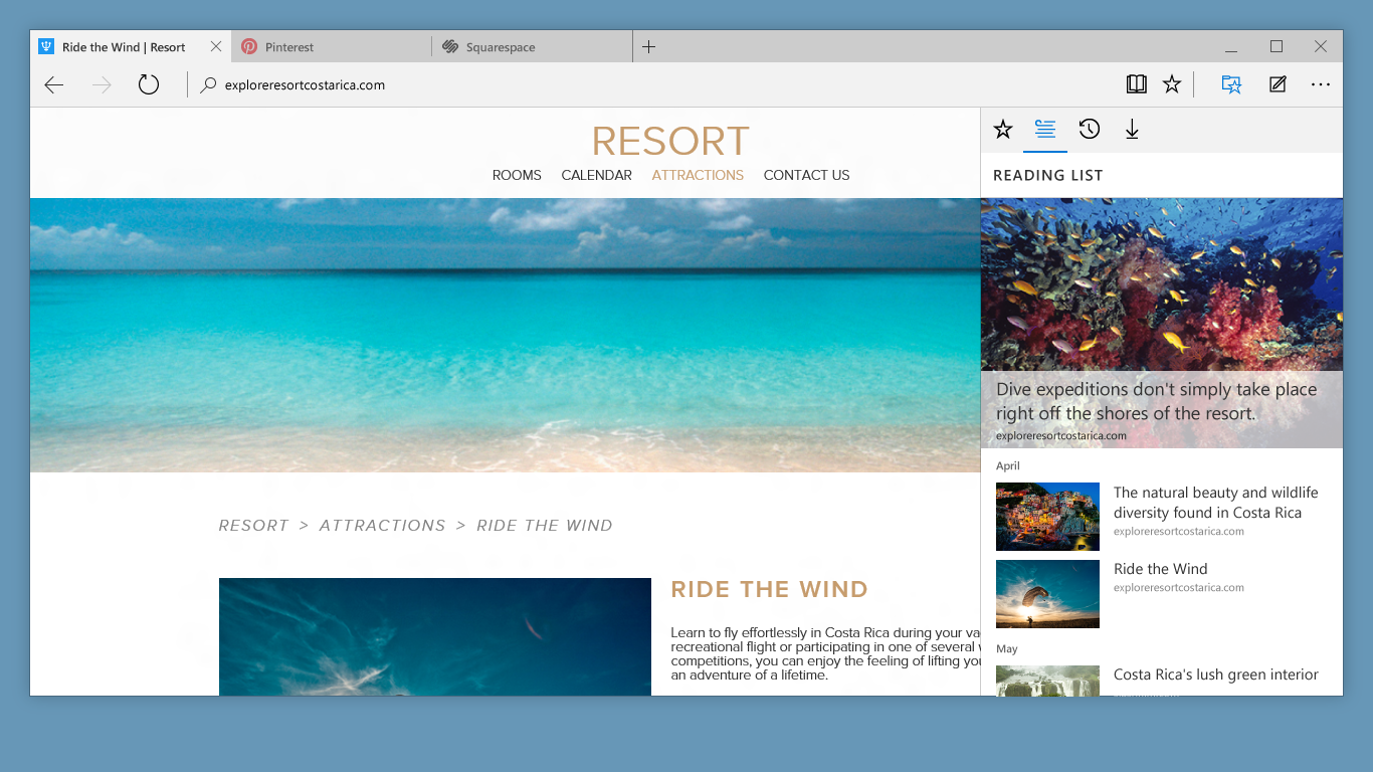 Today, a browser should do more than browse. Every click, swipe and search should move you forward. Microsoft Edge helps you stay one step ahead simply click in the address bar to see your most frequent sites.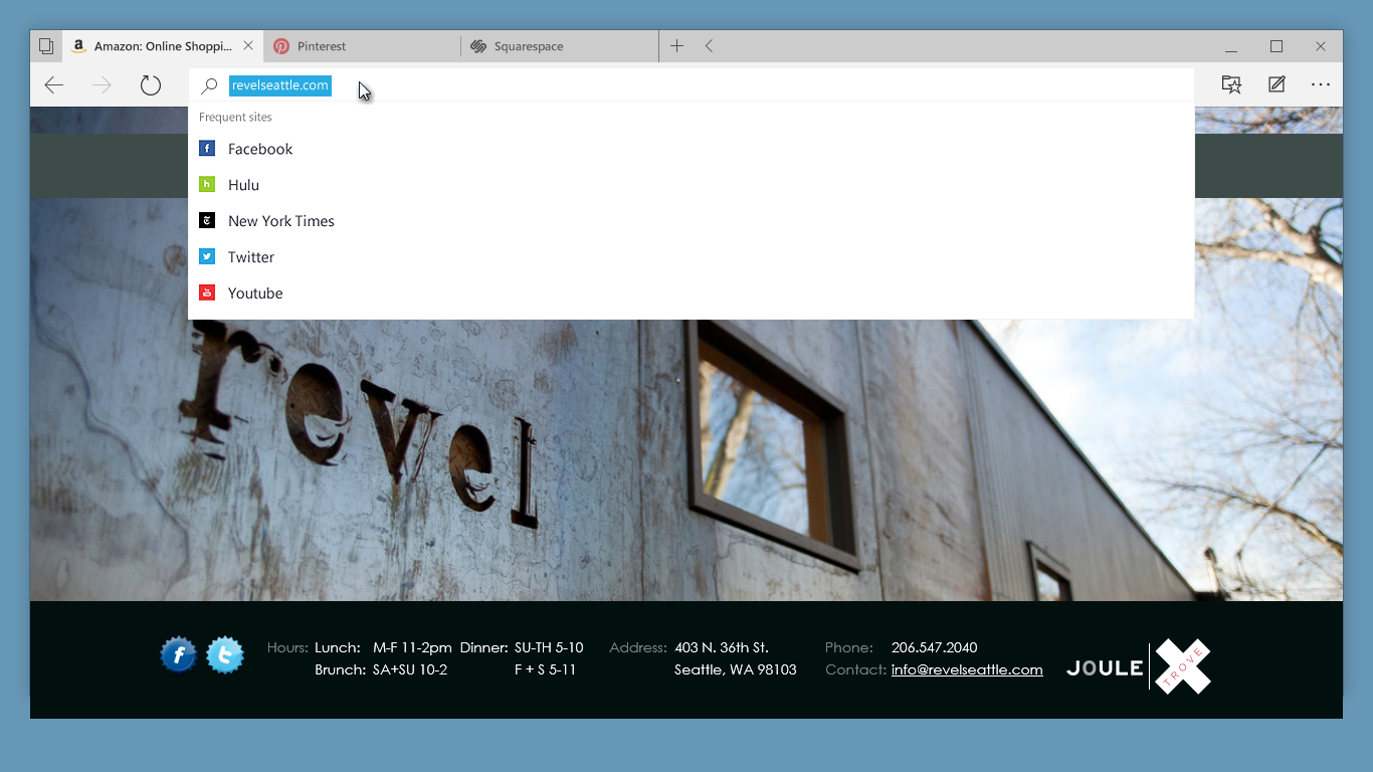 Don't just wonder. Discover.
Discover more about any subject without leaving the web page you're on. Just use a simple right-click to ask Cortana, your built-in personal assistant.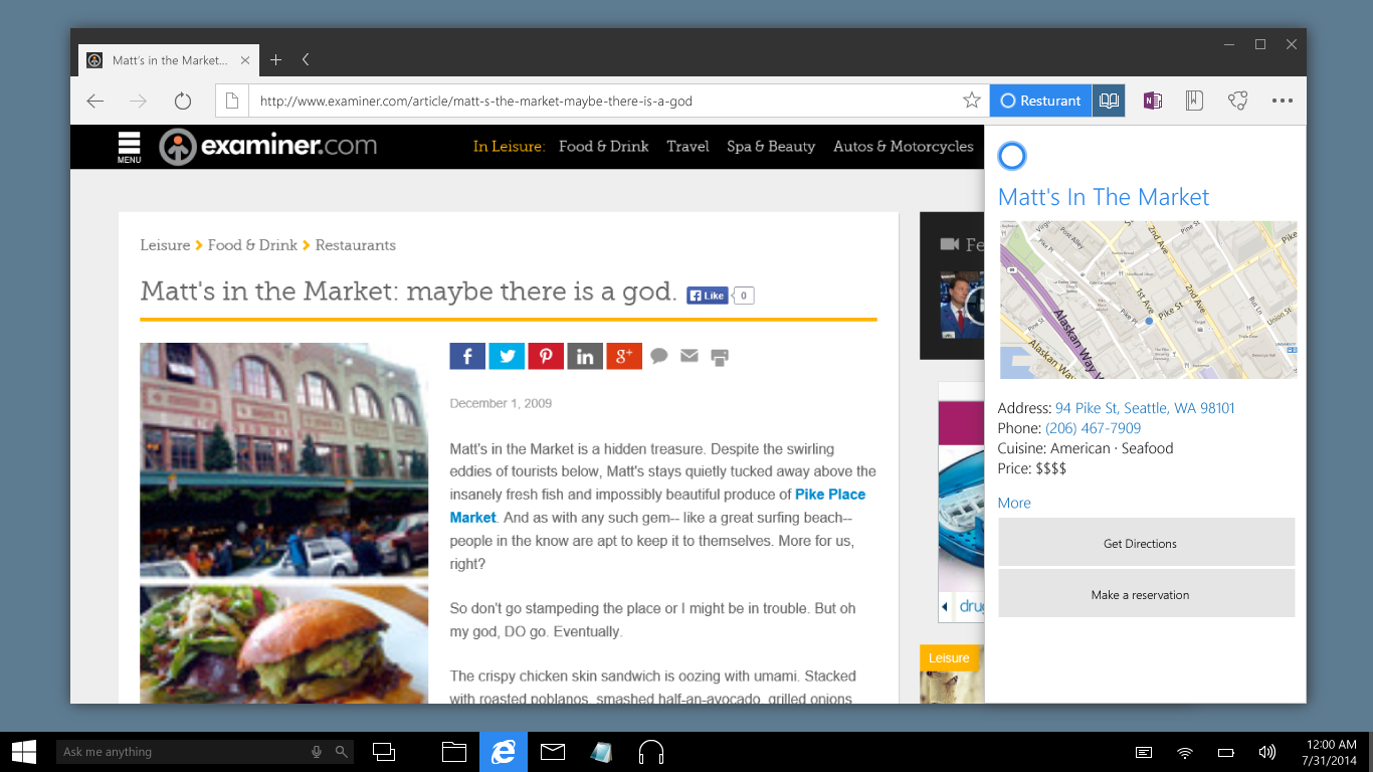 Don't just search. Find it faster.
Get thousands of answers right in your address bar. Just type to get instant results for weather reports, measurements, conversions, sports scores and more.