Case Study
Expedia Groups's Explore 19 conference
Explore 19 is Expedia Group's annual partner conference. It brings together partners from all around the world. Attendees including air suppliers, hoteliers, and destination marketers all gathering in Las Vegas.


The problem
Visualize your team's current capabilites and vision for the future?

The tools we build for the Expedia Group brands, also support several third parties. Jay Fluegel our VP was invited to showcase our communication technology. We wanted the presentation to excite the travel industry with our communication vision. A supporting workshop would highlight our first third party partner Chase.

As we brainstormed the presentations for the conference I suggested leveraging video.

Jay and I began by collaboratively creating a script using Dropbox Paper. My manager connected me with a member of our training team with experience in video and we were ready to film.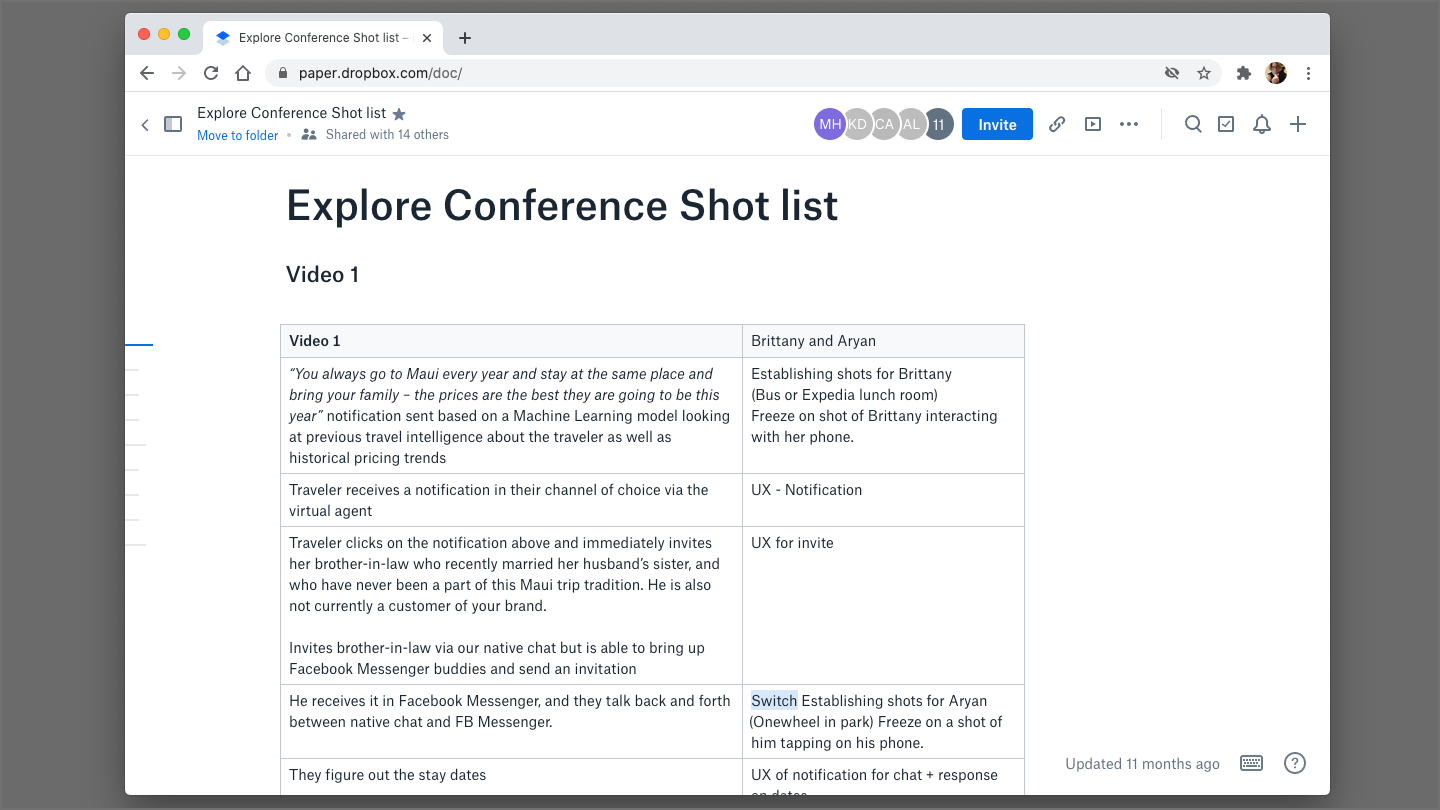 Script writen in Paper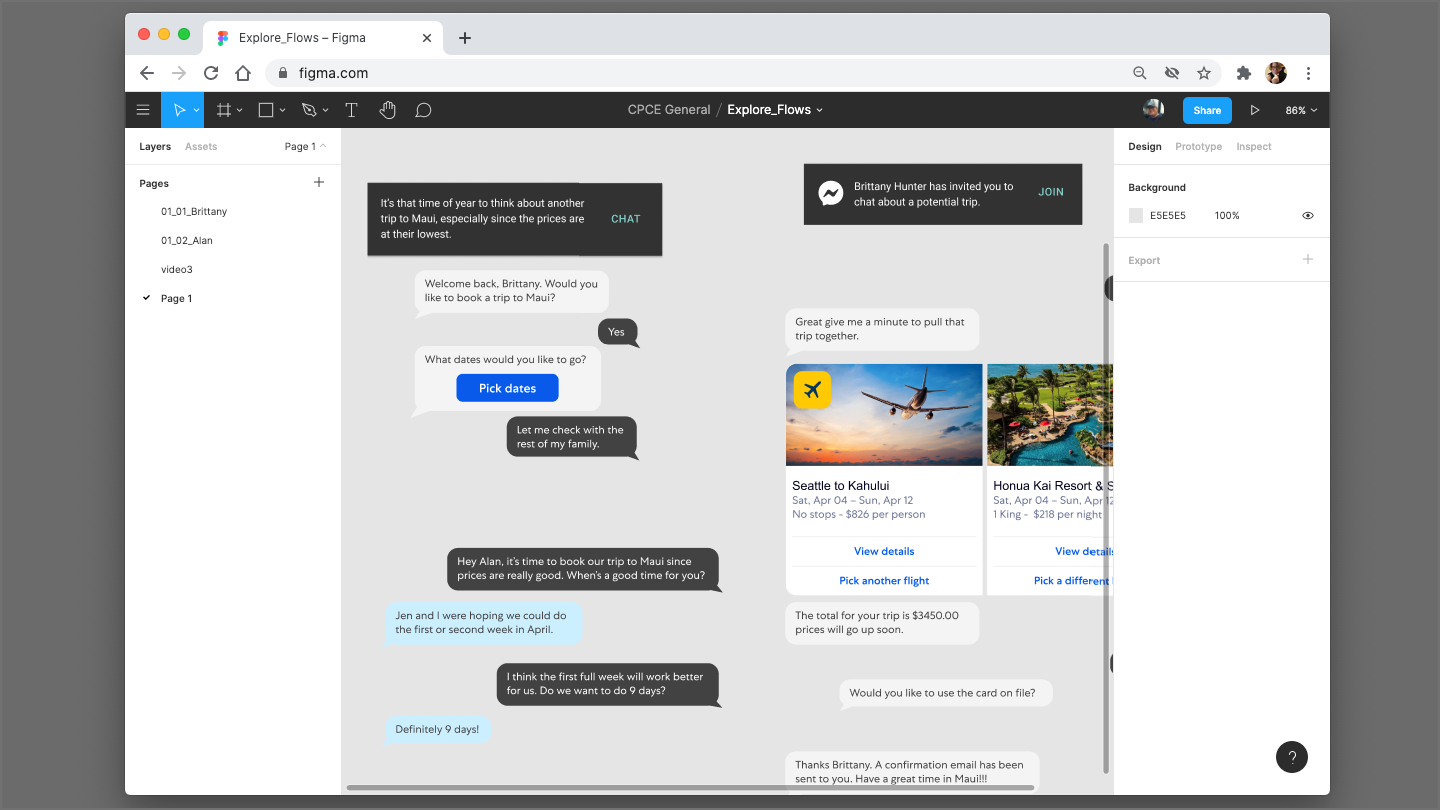 UI elements created in Figma
The roles
For the videos my roles included directing, casting, writing, and interface design. Photography and video editing was handled by Jonathan Meisburg.

In addition to the videos I worked with our teams presenters to refine their presenations. A set of illustration were chose to diagram out the many communication scenarios. These illustartions were also leveraged for banners and t-shirts used at the event.





Here are the final videos. Jay spoke while these played so we didn't add audio and the slower pacing was to allow for commentary.


Booking with a Friend

Adding to a reservations

Making changes to a booking