Case Study
Agent Phone and Email - Expedia Group
At Expedia Group I have worked on their Conversation Platform Team. Our design team's focus is on the development of customer service communication tools. We deliver traveler and agent experiences for the company's many brands. The experiences we design cross desktop and mobile, web, and native applications.


The problem
Travel customer needs can have different levels of immediacy. If a trip is days or weeks away chat may be a great option for discussing travel. Yet if you've finished a long plane ride and find you have no where to stay you may want to talk to a person. This lead to the addition of phone and email for our agents. Now they can leverage the virtual agent skill no matter the channel.

These new channels would need to be able to stand on their own and work in concert with the other channels. Initial phone explorations needed to allow a chat agent to call a hotel. Email UX would need to live inline with chat.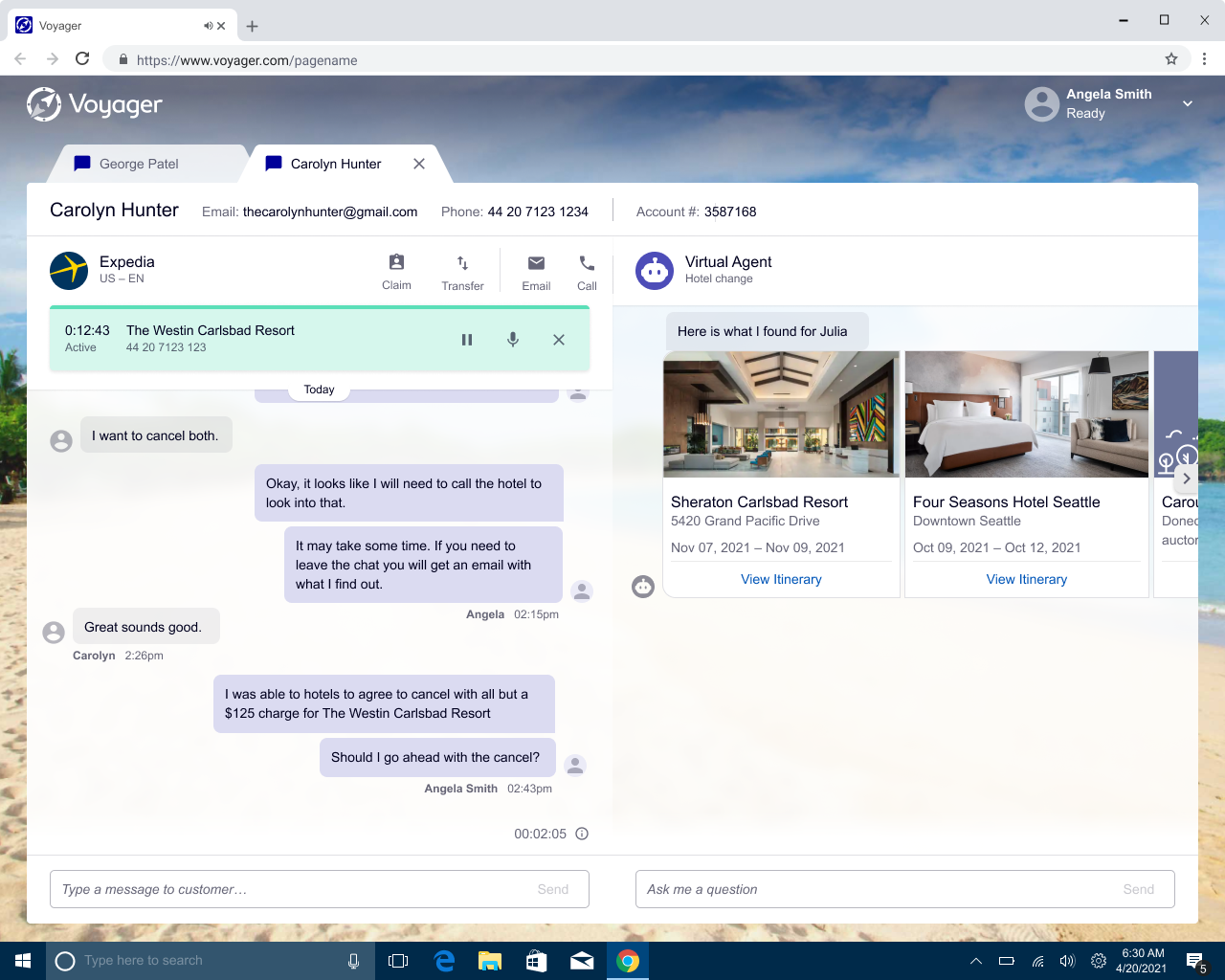 Phone UX + Email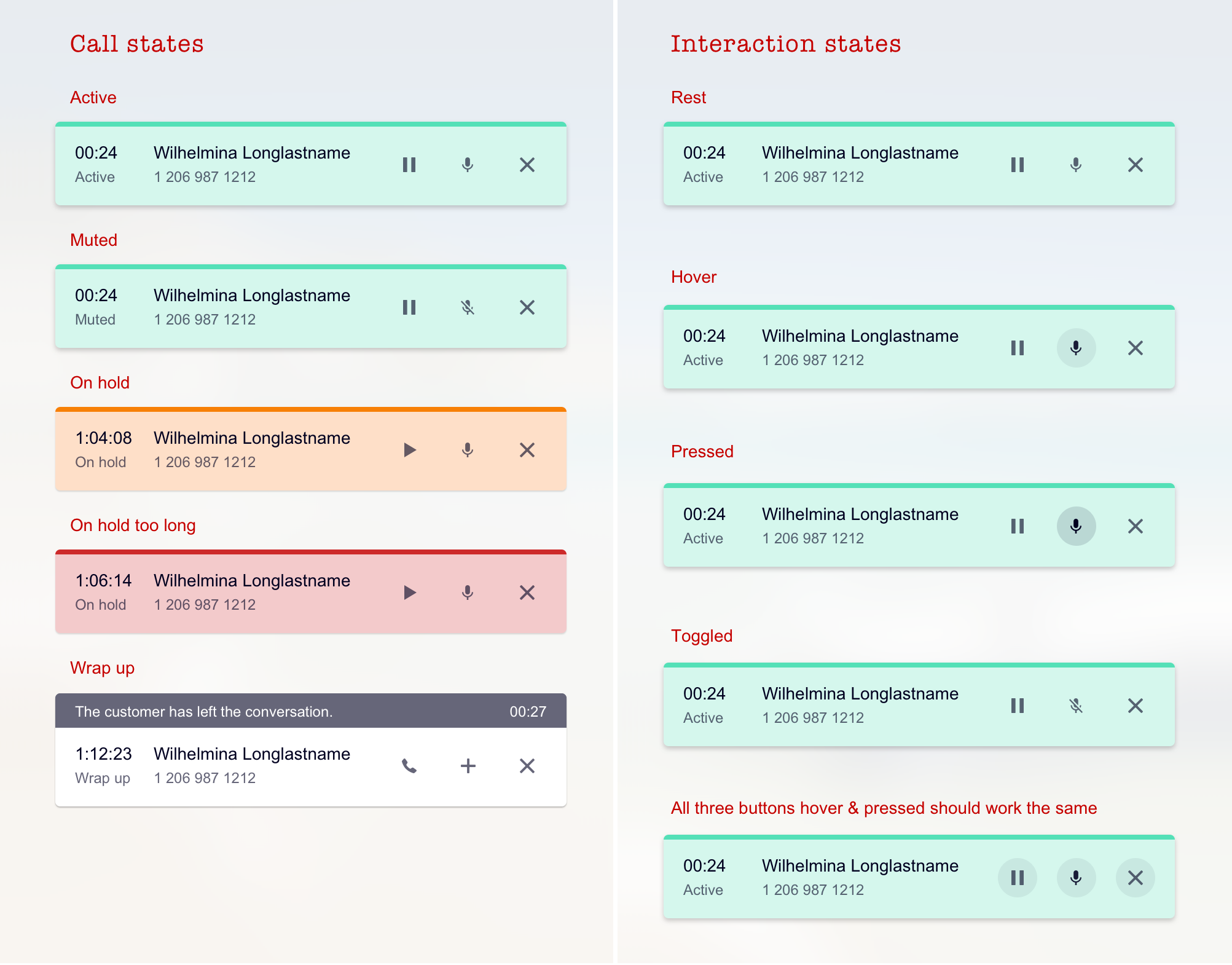 Phone states and interactions
The roles
As a Lead UX designer, I have collaborated with a multidisciplinary team of Researchers, Product Managers, Engineers, Content Strategists and Designers to launch the voice and email channel. These new channels leverage the automation created for the chat channel to empower both travelers and agents to easily get things done.