Internet Explorer 10
The Metro style browser for Windows 8
We built a new browsing experience in lockstep with Windows 8 to give you all the advantages that Metro style apps offer. We built that experience by extending IE's underlying architecture to provide a fast, fully hardware-accelerated browsing engine with strong security and support for HTML5 and other web standards.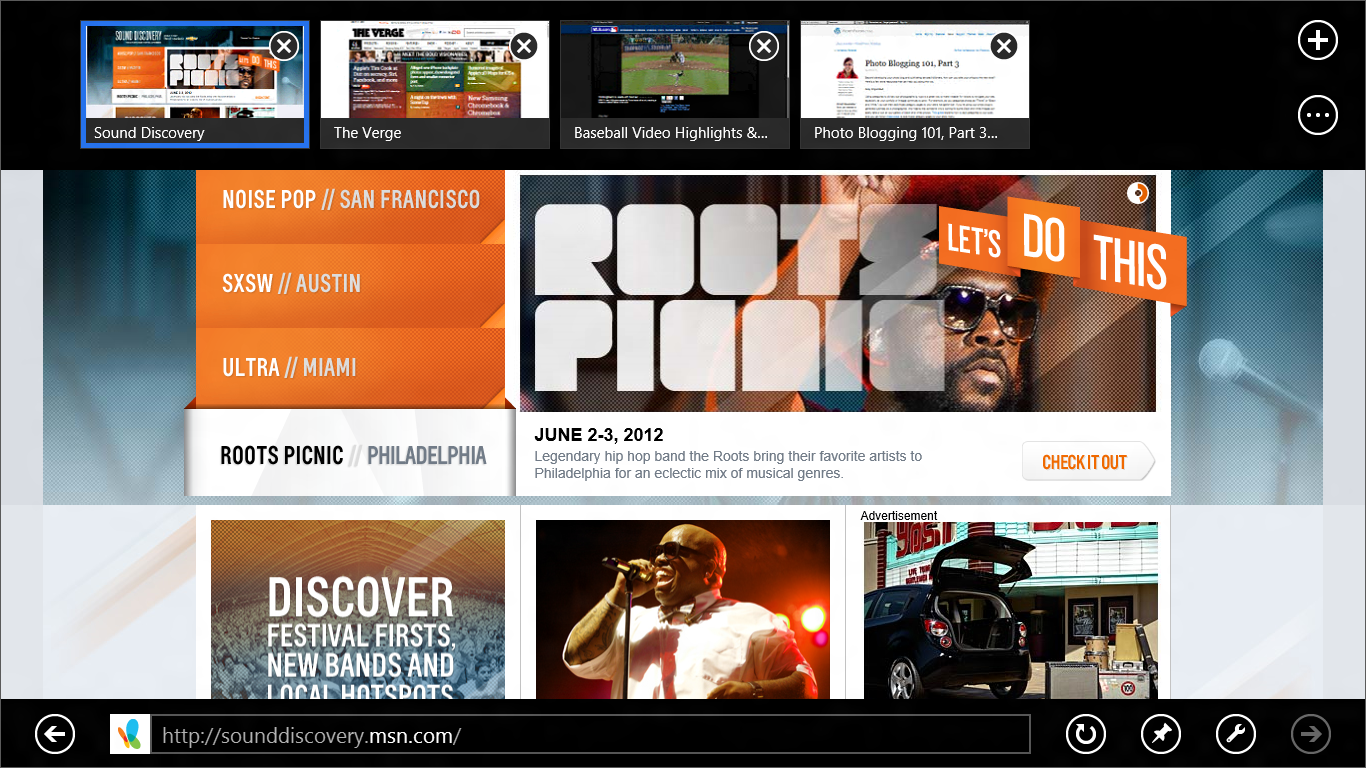 You can quickly access your favorites by typing the first few letters of the name and in the Release Preview, favorite and pinned sites are marked with a badge for quick recognition. IE shows you frequently visited sites as well as sites that you've pinned to the Start screen.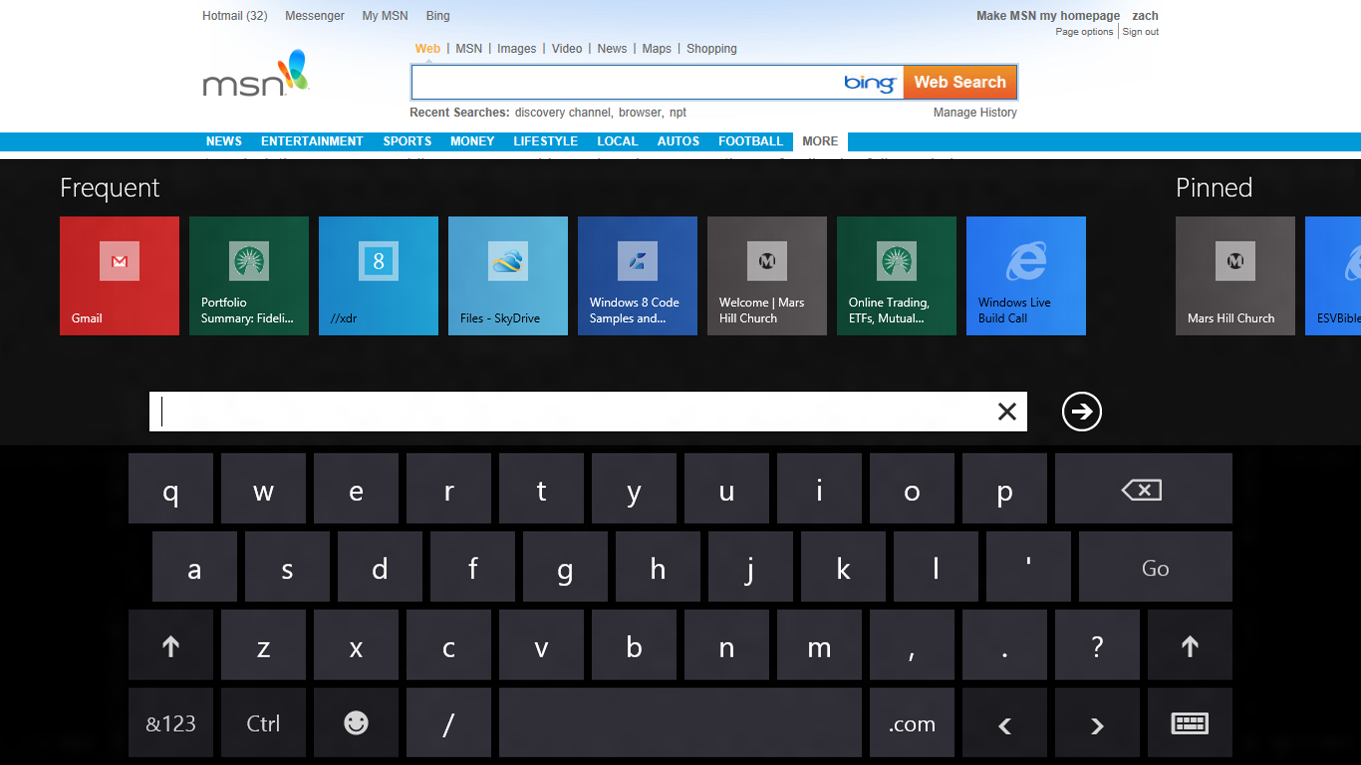 As you type in the address bar, the navigation tiles filter to show you sites from your history, favorites and even popular URLs. With Windows 8 roaming and connected accounts, your browsing history and favorites roam with you so that you can easily access recent webpages across all of your PCs.