Windows 7
Action Center - UX Designer
The Action Center is a new, integrated Control Panel experience that gives you a central place to go for tasks and notifications associated with keeping your computer running smoothly. It makes it easier for you to fix problems yourself by providing a new streamlined experience for addressing notifications and managing computer issues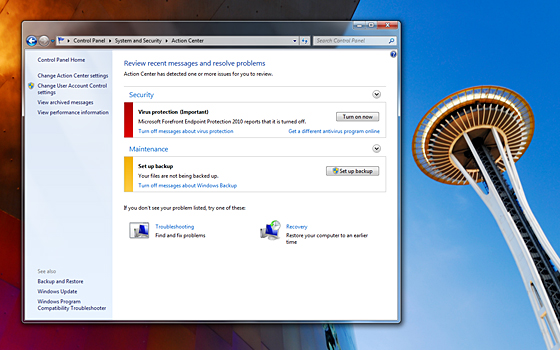 Backup - UX Designer
With Windows 7, it's easy to configure regular backups so that you're better prepared should something go wrong. Windows 7 helps you configure backup settings in three quick clicks, capturing all your personal files and, if you choose, your system files. You can easily schedule regular backups, so you won't have to remember to do it manually.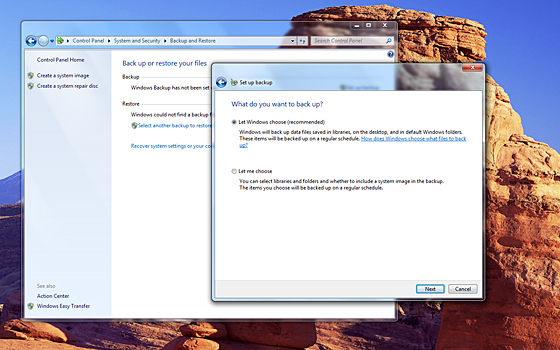 Troubleshooting - UX Designer
Windows Troubleshooting—new in Windows 7 — diagnoses and resolves common operating system and hardware issues, providing built-in troubleshooters for several different types of problems.