Internet Explorer 9
Sites Shine
Internet Explorer 9 is site-centric, as opposed to browser-centric. You have the websites you love with a clean look that makes your websites shine. Because modern websites include much of the functionality that browsers had in the past, the new browser frame emphasizes the controls that are necessary for browsing, with customizations available to show more controls.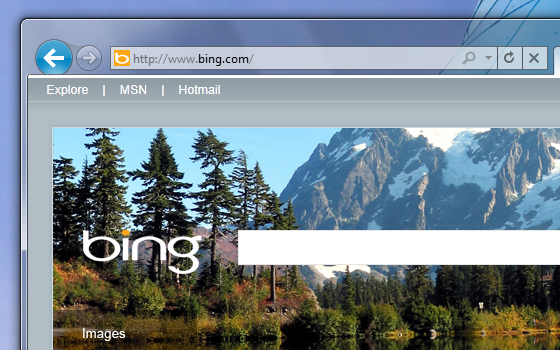 Designed to highlight only the controls that you use most, the navigational controls in Internet Explorer 9 are streamlined and simplified.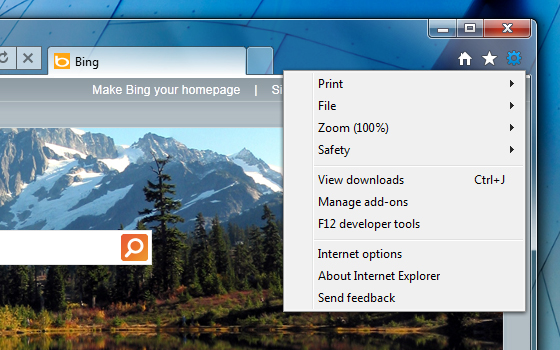 The Tools menus are consolidated into a single drop-down menu.
New Tab Page
We know that when people create a new tab, their intent is to navigate. Internet Explorer 9 focuses on making this experience fast by visually suggesting the sites you want to visit. The new tab page displays tiles for the sites that users visit frequently, to help get users where they want to go quickly and without hesitation.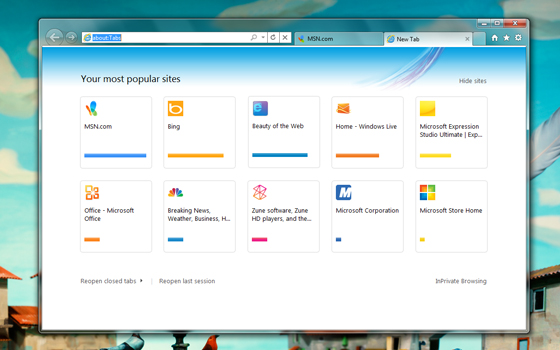 Each site's icon and primary color is used on the New Tab page to help you identify sites more easily.
Pinned Sites
Internet Explorer 9 delivers one-click access to websites pinned directly to your taskbar, fewer interruptions, and navigation that works seamlessly and intuitively with Windows 7.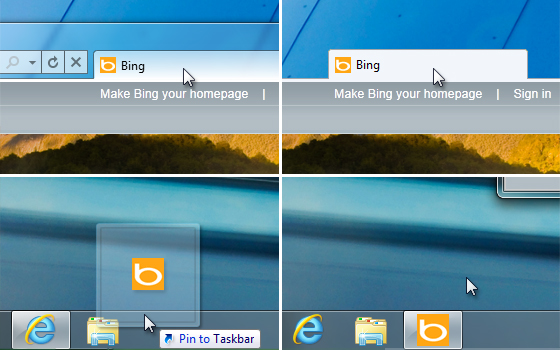 Drag a tab to the taskbar to pin the site for one-click access.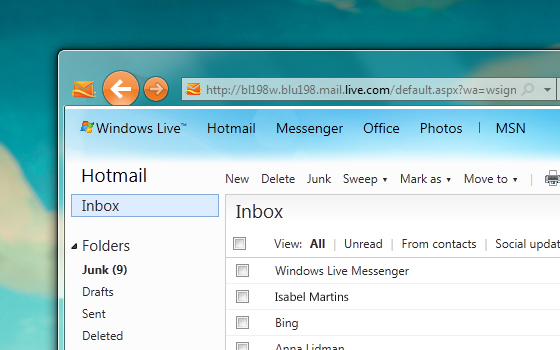 Primary colors and icon from the website integrate into the browser